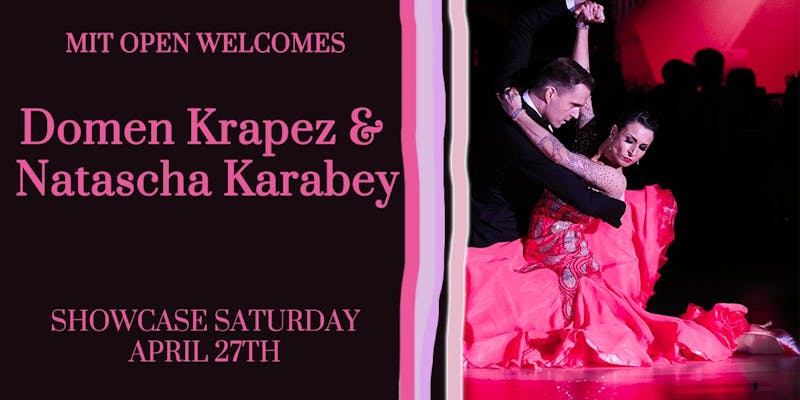 MIT Ballroom Dance Team is excited to welcome World Professional Standard Finalists and 2018 World Professional Classic Showdance Champions, Domen Krapez and Natascha Karabey, to perform for our 2019 MIT Open showcase!
Stay to watch elite collegiate dancers compete in the finals of the Championship-level Standard, Smooth, Rhythm, and Latin events!
The show runs from 8:30 – 9:15PM in Rockwell Cage (W33). Doors open around 8pm.
Tickets:
$10 for student admission (requires student ID)
$20 for general admission
$40 for premium seating. Includes early admission, first-row seating,
and a signed poster of Domen and Natascha.
Purchase your tickets on EventBrite or at the door until 7:30PM on the day of the event.
Check out our event on facebook!
Funded in part by the Council for the Arts at MIT (CAMIT)
and the Large Event Fund (LEF)